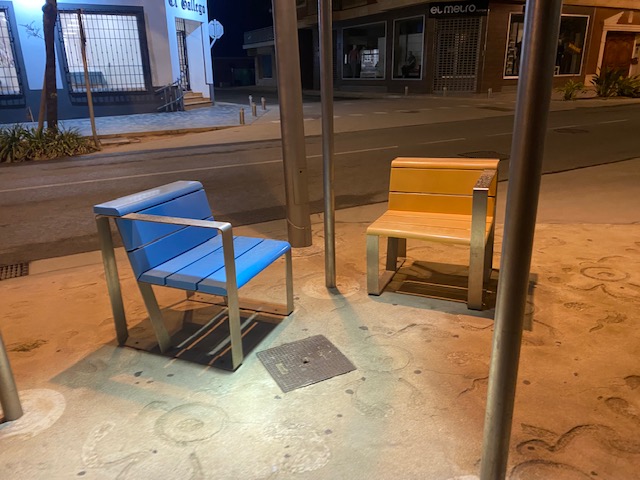 Welcome to Therapy Partners, your premier choice for counselling and coaching services, throughout the Orihuela Coastal region for the Ex Pat-community in Spain.
Are you feeling overwhelmed by stress, anxiety, relationships, and family troubles? Do you need someone to talk to? Therapy Partners are a team of experienced therapists, counsellors, and personal coaches in the Orihuela coastal region in Costa Blanca. We are here to help individuals, couples, and families navigate life's challenges and achieve their goals.
Living in a new country can be challenging, with the stress of adapting to a new environment, learning a new language, and building new social connections. Expats in Spain face a number of specific challenges that can impact their mental health, our blog here offers tips to help.
At Therapy Partners, we offer a wide range of services to support your mental and emotional well-being. Whether you are struggling with anxiety, depression, relationship issues, or other challenges, our team is here to help.
Our services include:
Individual Therapy: Our individual therapy sessions are designed to help you work through personal challenges and develop strategies for improving your mental health and well-being.
Support for Children and Young people: We offer evidenced based therapy for Adolescents and can help with Eating Disorders Anxiety and self Harm.
Couples Therapy: Our couples therapy sessions are designed to help you and your partner improve communication, resolve conflicts, and strengthen your relationship.
Family Therapy: Our family therapy sessions are designed to help families work through challenges and improve communication and relationships (a minimum of 3 people per session)
Coaching: Our coaching services are designed to help you achieve your personal and professional goals by providing guidance, support, and accountability.
Support Groups
Our team of therapists and coaches are trained in a variety of therapeutic modalities, including cognitive-behavioural therapy, solution-focused therapy, and emotionally focused-therapy. We will work with you to develop a personalised treatment plan that meets your unique needs and goals.
What we offer how we can help
At Therapy Partners, we understand that seeking therapy or coaching can be a daunting experience. That's why we strive to create a warm, welcoming, and non-judgmental environment where you can feel comfortable and safe.
If you are ready to take the first step towards improving your mental and emotional well-being, contact Therapy Partners today. We offer online and in-person counselling and coaching services to clients in the Orihuela region of Costa Blanca at a time to suit you
To book your consultation call, contact us now.
Call us : 900 751 108
Pricing
Initial taster session exploration online (€35) to see if therapy is right for you.
Online Sessions with a counselling practitioner - from €45
Individual Therapy Sessions - from online- €85 or In Person from €95
Specialised Individual Therapy Session (See More Below) - from €105
Couples Sessions - from €135
Family Therapy - from €58pp minimum 2 people charge
Coaching from €105.00
Peer support eating disorders €65.00
Clinical Assessments/sessions with Psychologist - from €395.00
Clinical Assessment with a Psychiatrist - From €695.00
We may also be able to offer some concessions based on individual circumstances. Please contact us to see if we can help.
We offer a successful and accredited specialist Eating Disorders Service, including a wrap-around package of initial assessment including a written report (starting at €525.00) and ongoing CBT-E sessions costing between €105 - €165.00 per session.
Contact us today to arrange your initial consultation with your therapist, identify key issues, and ascertain the way forward together.