Our Therapy dogs, Billy and Elsie (AKA Pencil), are here to help support your school/college, business or healthcare setting and create a supportive environment for your students employees or patients? Allow us to introduce you to the world of therapy dogs, where comfort, companionship, and healing come together.
🐕 What Are Therapy Dogs? Our Greyhounds are carefully selected and assessed for their temperament, personality, and socialisation. They are not service dogs but are trained to provide emotional support and comfort.
🌟 Benefits of Therapy Dogs: Numerous studies have shown that therapy dogs can have a remarkable impact on mental health:
Psychological Well-being: Interacting with therapy dogs reduces stress, anxiety, and depression.
Increased Socialisation: These furry friends encourage social interaction, improve communication skills, and create a sense of belonging.
Improved Focus and Attention: Engaging with therapy dogs enhances concentration and academic performance.
🏫🏥 Incorporating Therapy Dogs: At Therapy Partners, our therapy dogs accompany qualified animal-assisted therapy practitioners who are also Mental Health Clinicians. We prioritise safety and hygiene, working closely with you to develop guidelines and protocols. Our services can be tailored to your needs, from one-off visits to regular engagements.
📜 Practical Considerations: We obtain proper permissions, consider allergies and phobias, and provide briefings to ensure safe interactions with our therapy dogs. (Please see our risk assement)
🐾 Greyhounds: A Special Touch Our Greyhounds are particularly well-suited for therapy work due to their calm demeanour, forming strong emotional connections and providing therapeutic touch. They can help reduce anxiety, alleviate loneliness, and offer relaxation through their gentle presence.
🗣 What People Say About Our Dogs:
"Improvements in student comfort, focus, and stress reduction." – Headteacher, Kent School
"Billy and Elsie went down a storm. The children loved them!" – SENCO, Kent Primary School
📖 Learn More: To book a visit with our therapy dogs or find out more, contact us at enquiries@therapypartners.co.uk. Follow our therapy dog adventures on Instagram and Facebook (links below)!
Meet Our Dogs:
Billy: A sociable Greyhound who loves people, toys, and treats.

Location: Kent, Dorset
Forever Home: Since 2020
Age 8

Elsie (aka Pencil): The queen of chill and a retired Greyhound.

Location: Kent
Age: 7 years
Unlock the transformative potential of therapy dogs in your School, Business or healthcare settings today! 🐶✨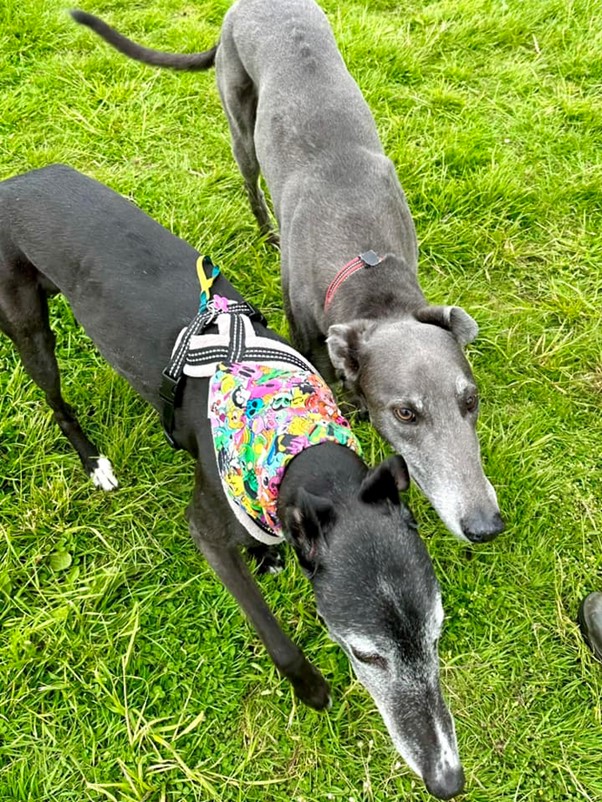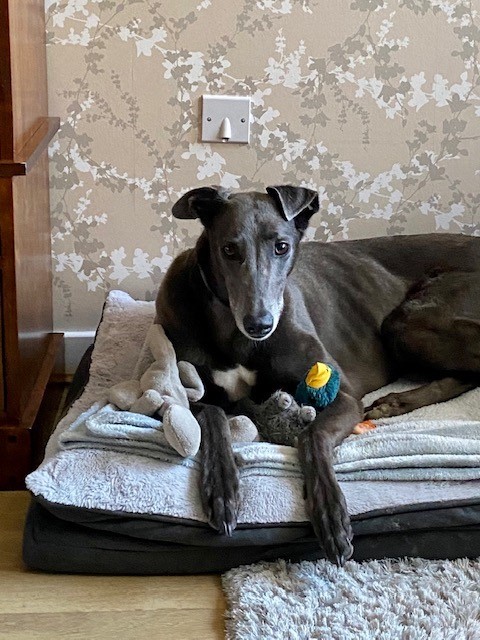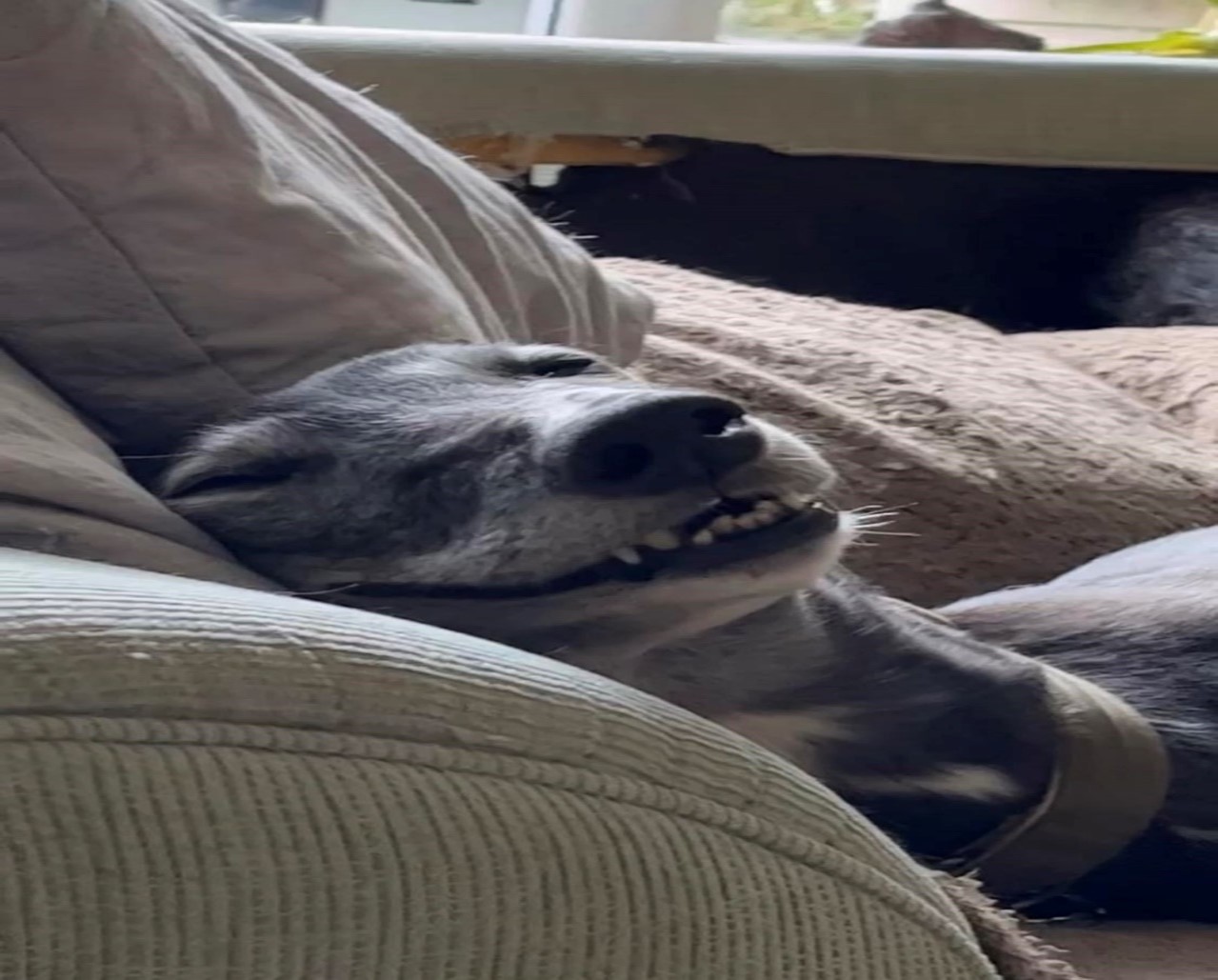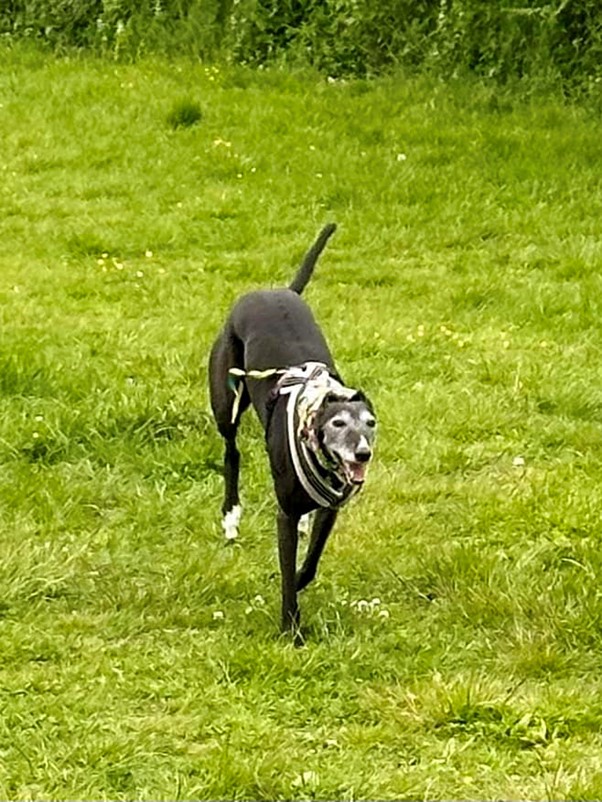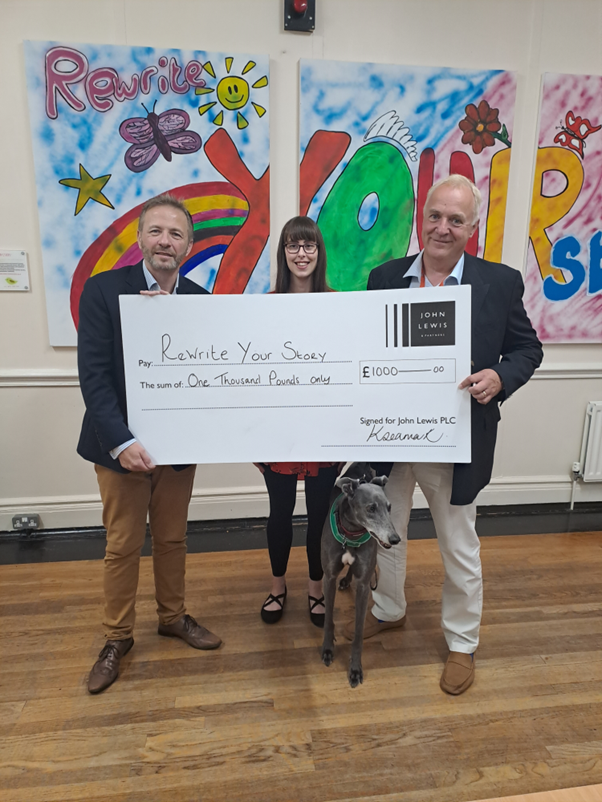 Follow us on social media:
LinkedIN: Therapy Partners UK || Rewrite Your Story Charity : Overview | LinkedIn
Instagram: Therapy Partners | Mental Health Organisation (@therapy_partners) • Instagram photos and videos
Facebook: Facebook