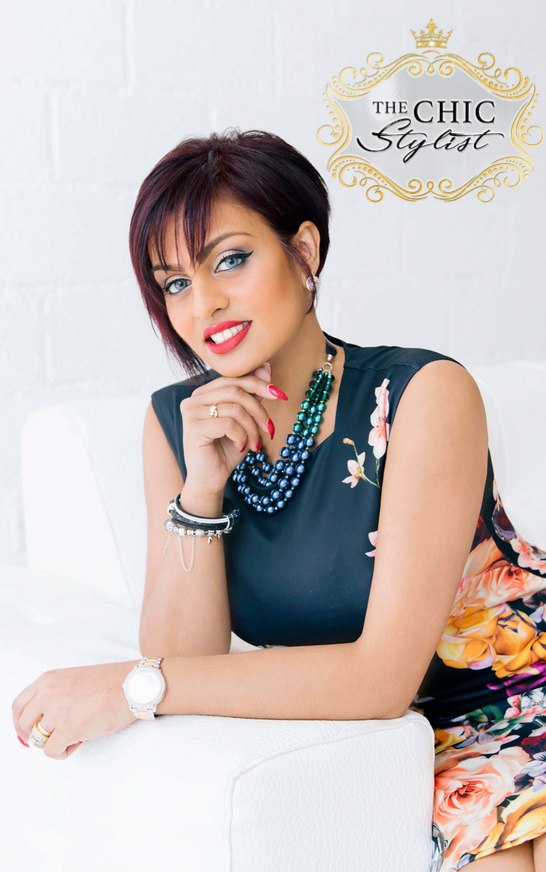 Therapy Partners resident Style Coach Julie Daniel, The Chich Stylist, offers a mix of expertise, inspiration and empowerment. The Chic Stylist guarantees a stylish image externally and increased levels of inner confidence internally. For those looking to book a stylist for personal transformation or in a professional or corporate capacity - a variety of packages are offered.
The unique inside-out holistic approach to styling really sets Julie apart from the rest as a qualified Style Coach. By applying proficient NLP coaching, any self-limiting beliefs and negative mindsets about body image and appearance are challenged and released, leaving in its place a new found confidence, beautiful presence and the reflection of the best authentic self.
Julie Daniel has exerted her unequivocal passion and dynamic personality into styling the nation, from working with major UK department stores such as House of Fraser to boutique Spa and beauty centres. Appearing on business radio and even mingling with celebs and VIPs alike, she has harnessed the world of style and fashion with a wide and dedicated following.
Looking good and feeling great with The Chic Stylist
You've heard the term "You'll never get a second chance to make a great first impression." There really couldn't be a truer statement, as psychology studies suggest:
in less than 2 seconds we form an impression from someone's face alone;
from 7 to 17 seconds we've gone on to form a fuller impression of them; and
55% of our opinion about someone is determined by physical appearance.
So, in reality, what you wear and how you present yourself is not a shallow consideration.
Whether we're conscious of it or not, we all have a personal brand or 'reputation'. We cannot stop people's opinion or thoughts of us but we can help their positive perception. By improving the way we dress, talk and behave and reflecting the best version of ourselves, we can shift perceptions. This changes the way we feel about ourselves and really empowers us with a confident demeanour for a more successful life.
The Chic Stylist's 'ABC' guide to how we can be more strategic about the messages we're transmitting:
There is a level of social acceptance to how you dress. The key is to dress appropriately for the occasion, meeting, event, interview or date! There are 5 dress codes that need to be understood and applied properly to the right setting, which combined with a good understanding of your style personaility and body shape, can make you look well put together and polished.
The 5 Dress Codes:
Leisurely casual -- weekend, lounge, home wear, gym wear, very relaxed, trainers
Tidy casual --dark jeans, shoes/fashion trainers, unfaded/non-scruffy t-shirts/polo tops
Business Casual -- more relaxed jacket/bold jewellery, interesting colours/patterns
Relaxed Business -- non-formal,un-matching suit jacket/trousers or skirt,tie is optional
Formal Business -- High contrast to create sense of authority--white shirt, dark suit,tie
Poor grooming and poor personal hygiene will ruin a polished look, as people do notice and it will severely knock your confidence. Things such as untidy and dirty nails, stained, chipped or missing teeth, bad breath, body odour and untidy hair should be addressed.
Research shows that approximately 55% of what we communicate is via our Body Language. What we say verbally only accounts for approximately 7% of what's understood. This demonstrates the importance of body language.
Negative body language to avoid:
Lack of eye contact or staring, eye shifting, eye closing -- long blinks
Fiddly movements of hands/feet -- playing with coins in pockets, for men
Adjusting clothing
Hair twisting, flicking or nibbling
Twisting a ring
Tapping a pen, tapping fingers on a table
Fingernail biting, pen nibbling
Slumped posture

Body Posture and your overall physiology affects how you feel and contributes largely to your confidence levels. Sit up or stand up straight, keep your head high, keep shoulders back and wear a big and bright inviting smile!
We've all heard the saying that we have two ears and one mouth. We really must be using them in that proportion.
Top tips for a confident voice:
Don't just hear, but actively listen before speaking;
When you do speak, your voice should be confident and able to adjust and modify in tone and expression;
Have the right tone, pitch and volume;
Use appropriate inflection, good diction, moderate pace and speed;
Don't use too much jargon or abbreviations;
Don't use meaningless crutch words such as 'umm', 'right', 'you know', 'to be fair etc

Practice improving your voice quality by recording yourself speaking for 5 mins and listen for tone, pitch, diction and speed and then practice reading out loud, taking into account these areas for improvement.
The Mental Health benefits to an improved overall image
Many of us are facing different life challenges, including finding a new relationship or coming out of an old one, embarking on a new career or business, going for job interviews, taking control of our physical and mental health and taking a new direction in life. When we invest in dressing, behaving and communicating better, we really change how we feel and how we cope with what life throws our way. When we start the day on the right track, in a positive, powerful, resourceful state of mind, we can't help but feel an abundance of confidence, positivity and happiness and can keep stress and negativity away. By eradicating the negative mindset about our poor self-image and limited beliefs, we can stop holding ourselves back and start looking great, feeling amazing and be the real hero in our personal story.
As a Certified Style Coach™ I empower and inspire individuals on their journey of self-development to feel alive and excited about the prospect of a new self. The result is that you become effortlessly stylish, exude inner and outer confidence and ultimately feel comfortable in your own skin.
For more information and to contact The Chic Stylist please see The Chic Stylist website.